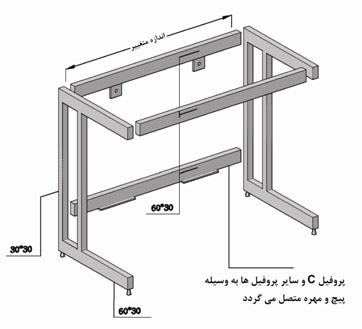 The metal structure of tables
Technical description of the metal structure of tables (C-Frame)
The base of the tables can be adjusted and held with Teflon screws and nuts.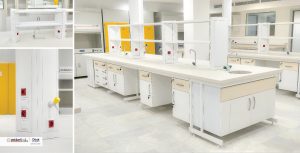 – Making a structure with C-Frame system, first-class profile (Saveh) with sizes of 60 × 30 and 30 × 30 and thickness of 2mm are used, the bases are left and right, and the adapter and restraints with the required length in the form of screws and nut are connected.
– Epoxy powder paint is used, which is done with an electrostatic furnace system and is resistant to acids, bases, and solvents.
– The base of the tables with adjustable screws and nuts is made of Teflon.