Inspired by nature, Arplama Industrial Group has developed the Askilan as the perfect worktops. This group, with special attention and precision, found the best and most desirable raw materials in nature, and by using sophisticated full computer technology and process, has produced unparalleled products with extremely high quality. Ingredients of this amazing coating are quartz, glass fibers, bauxite (aluminum oxide / ATH), and a small amount of resin.
Process of Askilan worktops
For each stage of production, detailed and complex instructions are designed, and the starting point for this success is the quality control of the raw materials that make up the askilan.
The next step is the precise and correct combination of ingredients, and finally, by applying high and uniform temperatures and using super-heavy and intelligent pressing machines, the production process of materials with unique properties called askilan is completed. Askilan is a solid material for use on the worktops with unique properties that is unrivaled among all products of its kind.
As a result of special fabrication techniques, askilan worktops are very heat resistant. These worktops are designed to withstand the sharpest temperature differences of up to 392 degrees Fahrenheit. Askilan has proven to have the strength and durability needed in everyday life. Also, this material is light enough for easy transport and installation.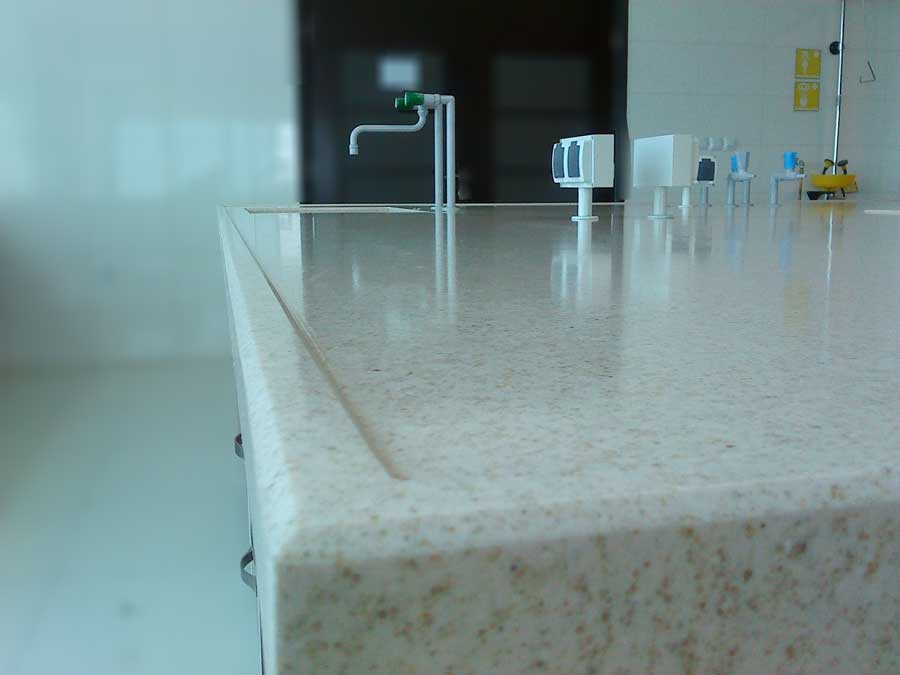 Why Askilan worktops ?
Arplama Industrial Group has acquired the splendor and at the same time the capabilities of nature to make a complete worktops beautifully as granite and durable as stone. Askilan is uniquely nature-friendly and fully recyclable. Askilan is typically a high-density, high-quality material that is the result of three specific production factors: the composition of the best materials, the very high temperature, and the pressing of the ingredients under very high pressure.
Unique materials
Askilan has properties that are rarely seen on other solid surfaces. Askilan is moisture-proof, scratch-resistant, heat-resistant, easy to clean, and very durable material for everyday use, but at the same time, it is very light and has numerous benefits.
Askilan worktops are very quick and easy to install, and this feature makes them suitable for renovation and reconstruction, by gluing to current worktops of counters, window sills, and walls.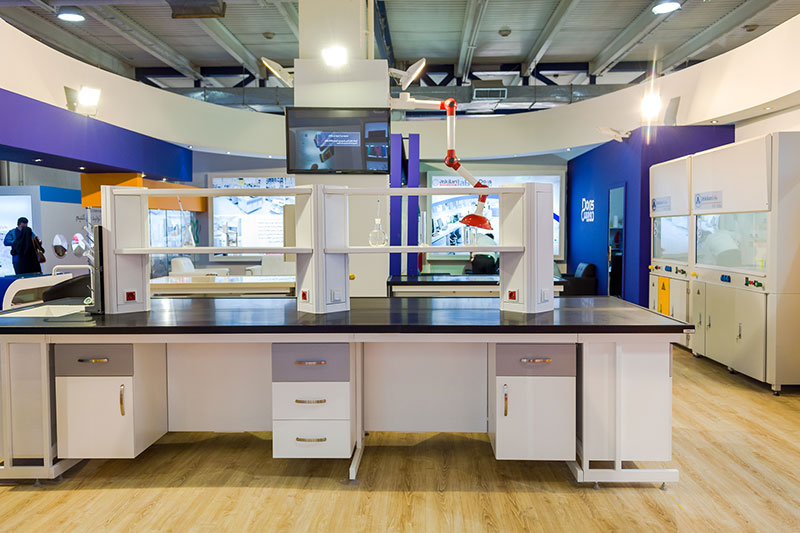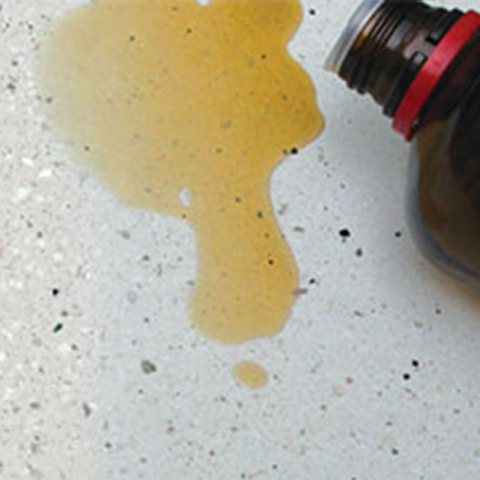 Distinctions of Askilan with other laboratory worktops
Easy to build
Easy to carry
Easy to install
Easy to repair
Granite beauty and durability of stone
Environmentally friendly and recyclable
Resistant to extreme temperature changes
High durability for everyday use
Lightweight and has countless benefits
Benefits and Features of Askilan worktops
Heat resistant << According to NEMA LD3-3.6 standard
fireproof
Anti-scratch << According to ANSI Z124.4.2.2 standard
Shockproof << According to NEMA LD3-3.8 standard
Anti-acid and chemical << According to ANSI Z124.4.2.5 standard
Anti-stain << Due to non-porous surface
Hygiene, antibacterial << According to ASTM G21 << Hygiene is the key to health and enjoyment of life. << The non-porous and anti-moisture surface of Askilan ensures the health of this product.
Easy to clean
Anti-Moisture << According to ASTM D570 standard
Note: Askilan has a safety certificate for food contact.
You can contact our colleagues at Doris for expert advice on choosing the right worktops and receiving more information.